Spa Manicure
Spa French Manicure
Spa Pedicure
Spa French Pedicure
Paraffin Wax
Nail Polish Change
Nail Art
Gel Nail Polish
Gel Nail Polish with Dry Manicure
At Raman Salon and Spa, you get manicures and pedicures by our qualified professionals making your experience wonderful. We use superior quality manicure products which exfoliate your skin and make your nails healthy. As much time and care you spend for hair styles and makeup, the same amount of time is required by your feet which many people ignore. Timely pedicure treatment makes your feet look beautiful and clean. Both men and women can avail our specialized services in Brampton.
To make hands and feet even more beautiful and give good impression, they need timely care and tough up which can be availed by regular spa manicure in Brampton and pedicure service. Regular nail care and manicure treatment gives refreshing look by rejuvenating your hands and improves hygiene thus solving issues like cracked skin around nails. Our staff is properly trained and certified to provide you with the world class services at our beauty salon in Brampton.
We properly shape your nails to make them look good, remove cuticles and do proper buffing followed by a stylish nail polish in our manicure service in Brampton. If you are attending any event, we match you nail paint according to your clothes. Our utmost attention is to sterilize the accessories being used thus offering clean and hygienic environment. Even doctors highly recommend to choose a hygiene friendly beauty parlour in order to avoid infections. If you are interested in checking the quality of our manicures, just give us a call to book an appointment with one of our specialists and give us a chance to show where we differ from others.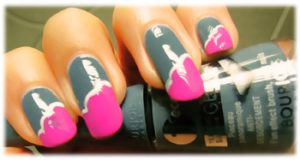 Not only regular Mani and pedi, we provide French Manicure / Pedicure in Brampton, Nail Spa,Nail Art and Dry Manicure. We also provide Paraffin Manicure which add an additional step of dipping your hands in Paraffin wax which helps to lock in moisture in your hands and feet. Our spa specialists in GTA area are passionate, friendly and understand individuals need. We use aromatic oils from top brands which gives you a refreshing fragrance from your hands.
Come to us for a superior hand care service and feel the soothing atmosphere that will make your experience even more special.